Gallery: Adam & Eva Marie Photos
Sex and psychotherapy collide when a prostitute on the verge of a nervous breakdown and a shrink confronting middle-aged angst barter services.
This comic drama by Michael Solomon opened June 1, 1996 at Actors Art Theatre, and returned in several encore engagements, all with the original lead actors. The production closed on November 22, 1998.
CRITIC'S CHOICE! Read the review in Back Stage West.


Jolene Adams and Jimmie F. Skaggs in scenes from Adam & Eva Marie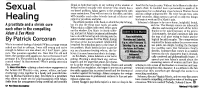 SEXUAL HEALING: Read the review from New Times Los Angeles